Some useful Tips to make a better career in Networking
Networking is an advanced field and an interesting career profession among candidates these days. Networking is a field in which a person is responsible to establish the whole network. They do the task of connectivity and smooth functioning of any organization. They design and build the network for an organization. Career in this field is a great choice for one's future because it provides a huge career scope as well as better future growth.
Candidates from computer science and electronic branch make their career in this. Great pay, Good benefits or work with the great technologies attract many candidates to work as a network engineer.  It opens the door of IT world for candidates and offers them huge opportunities.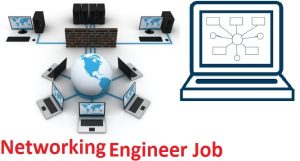 These people usually work with different kinds of technologies like LAN, WAN, MAN, Switches, hubs etc. It is a better career option for those candidates who have less interest in coding and have good knowledge of the networking devices. There are many IT or MNC's companies which hire the candidates for networking job profile, this will give a chance to candidates to work in any big IT or MNC Company.
HCL, Infosys, Wipro, Accenture offers best network engineer jobs vacancy every day. Make your dream come true by being a part of any of the big company.
To get success on a career path or to make a better career in networking here I will mention some useful tips:
Clear your bachelor degree: The first thing which is most important is your bachelor degree which is must to enter into any company. Complete your four-year degree program in computer science or electronic field. Make you basic knowledge strong to easily understand the advance in networking.
Take Training: Another which you need the most is training. Take training from any institute or coaching center. There are a number of institutes in India which offers proper classes in different technologies. Select the best institute for you to get all the practical knowledge. The first and direct way to get a job as a network engineer is to do CCNA course. After that, you can take classes of advanced courses like CCNP, CCIE etc.
Identify your interest: There are a number of different fields in networking, so it is better for you to identify your interest and do specialization in a particular field. You can do specialization in LAN, WAN or wireless technologies.
Improve your Technical Knowledge: To do work as a network engineer your technical knowledge must be strong. Improve your problem-solving skills as well as work on your technical knowledge to become a part of any big organization.
Share your projects: Whatever projects you have done in your college time or in your training, start sharing it on some social sites to grab the best job opportunities in the market.
Make a strong Network: Strong connection is mandatory to get networking jobs in any company. Make your strong profile on LinkedIn, Google Plus to know about any new job vacancy. Be active on every site to grab the best job opportunity.
These are some of the tips to start to make a better career in networking. If you are a fresher and think to make your career in this field then, no doubt it is the best career option for you.
Different Job posts you can get in Networking:
Network Specialist
Technician
Administrator
Analyst
Manager
Engineer
Solutions Architect
Comments
comments